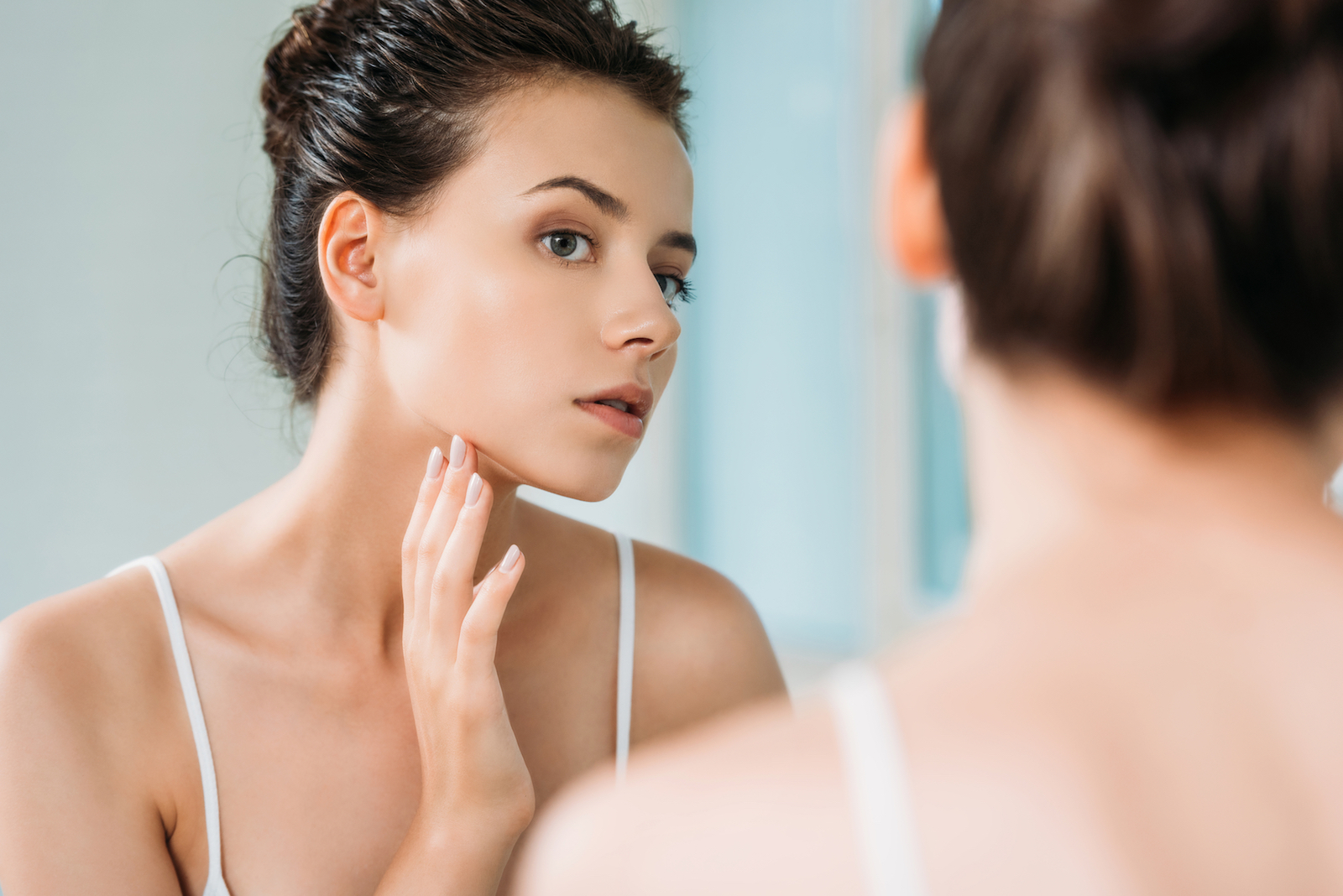 Shopping for acne products can be confusing – there are so many options available, and you just want something that really works. The skincare and beauty industries are expanding rapidly, and with that comes thousands of new products, brands, and treatments to try. If you struggle with acne, it can be overwhelming to choose the right products and treatments.
That's why we've put together a useful checklist for choosing the best acne products. 
Weed through the empty promises and marketing gimmicks to find well researched, innovative products that actually work.
1. Get to know your skin.
Get acquainted with your skin and how it reacts to different products. A better understanding of your overall skin type will help you filter out acne products that won't integrate well with your routine. The expanding marketplace means that specialized products exist for every combination of skin type and acne concern; including aging skin, sensitive skin that tends to overreact, and everything in between. Come visit us for a skincare consultation and we'll analyze your skin to assess the root cause of your acne, what triggers it, and which treatments could work for you.
2. Prioritize well-researched products.
• Take a look at whether a product's claims are backed up by scientific studies. How does the product work, and why does it work?
• At Dermatology on Bloor, we only recommend skincare products with well-researched ingredients and proven results.
• The best products are formulated with a specific purpose in mind. While traditional acne products have frequently included salicylic acid and other acne-fighting, antibacterial properties, today's best acne products are often formulated with a cocktail of nourishing, reviving formulas that transform your skin on a deeper level.
3. Prevention and Treatment are both essential.
Prevention: The best acne products go to the root cause of acne to prevent future breakouts. Deep exfoliators, nourishing moisturizers, and serums that feed skin with Vitamin C or shield it from pollution can all improve overall skin health to help prevent future breakouts. Chemical peels can deeply transform and spark collagen production for brilliant future skin.
Treatment: When you're dealing with an acne outbreak in the moment, you need a product that starts working immediately to diffuse redness, calm skin, and reduce inflammation. Topical treatments allow for relief and an immediate improvement in the appearance of acne.
Request a consultation and let's get to the root cause of your acne to find the best acne products for you. We'll help you find the best treatments for clear, beautiful skin.