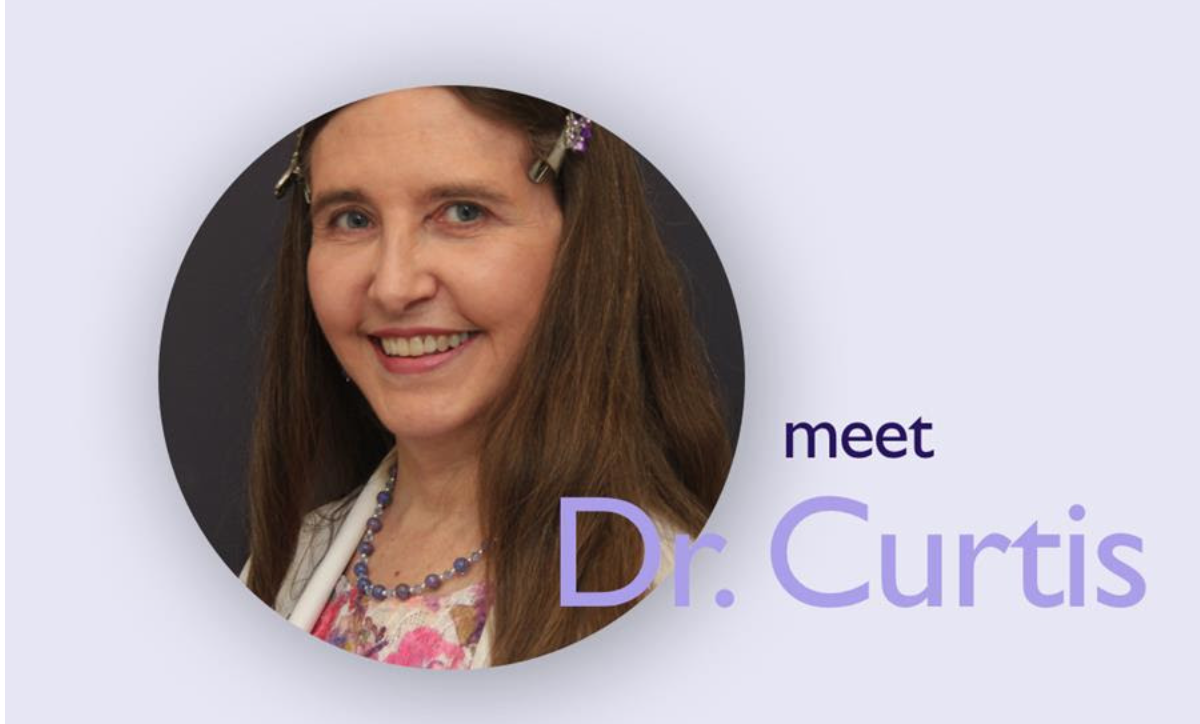 Who is Dr. Anne Curtis?
Aside from making every patient's skincare dreams come true, Dr. Curtis is an industry leader and vastly experienced practitioner of general dermatology, with focuses in cosmetic and laser dermatology. She's passionate about unique, holistic treatment plans that let each patient experience their best skin.
Curious about what really goes on behind the scenes?
We asked Dr. Curtis about some of her favourite tips and treatments and got answers to your most pressing questions.
To top it off, we'll do some myth-busting and explore who she is beyond her exceptional work at Dermatology on Bloor.
Hi, Dr. Curtis!
What first drew you to the dermatological field?
I love that there is a lot of variety in dermatology – you never know what you will see next. There are many conditions affecting the rest of the body which can be diagnosed based on skin findings; since I have a Fellowship in Internal Medicine, that particularly interests me. Visible results are incredible as well! Patients are very appreciative of the improvements that they see and it is very rewarding for me to be able to help people.
What do you love about your job?
I love building relationships with patients over time. My patients are always teaching me interesting things about places they have been and things they have tried.
What is the skin concern you hear the most often?
Dry, itchy skin.
How do we really get rid of sun damage?
Prevention! It is never too late to start using SPF 60! The skin will try to repair itself if you give it a chance, and we have lots of serums and procedures like Clear & Brilliant and Intense Pulsed Light (IPL) to help.
What is one Derm Myth you would most like to bust?
That acne is related to not cleansing your face enough. It is a hormonal condition – you can't scrub your face and make it go away!
What is one thing you wish everyone would do to look after their skin?
Pay attention to what your skin is trying to tell you. Don't boss it around with an arbitrary regimen of cleansers, toners and moisturizers – if it is dry, back off on the cleansing and increase the moisturizing.
What is your favourite skincare or beauty product?
Latisse! It really does make lashes longer, thicker and darker.
What is your favourite treatment?
Intense Pulsed Light (IPL) for people with fair skin and brown blotches or freckles – you can even out the complexion very nicely. Then just use your sunscreen faithfully to maintain your results. VBeam pulsed dye laser treatments for people with a red face – a series of four treatments tones things down a lot. Cutera long-pulsed Nd:YAG laser treatments for those red line vessels on the face you could trace with a pencil – you'll see noticeable improvement even after the first treatment.
If there's one piece of advice you could give your younger self about skincare, what would it be?
Use an SPF 60 every day!
What do you like to do to unwind?
I take voice lessons and sing in my church choir. I was recently in a production of "The Merry Widow" and will be singing Verdi's "Requiem" in a couple of months.
Coffee or tea?
Tea –my youngest son has a big collection of interesting herbal blends so I try out things he recommends.
Looking to refresh your complexion for beautiful skin all summer long?
Email us at info@dermonbloor.com to order skincare products. We'd be happy to make recommendations based on your skin concerns and goals!