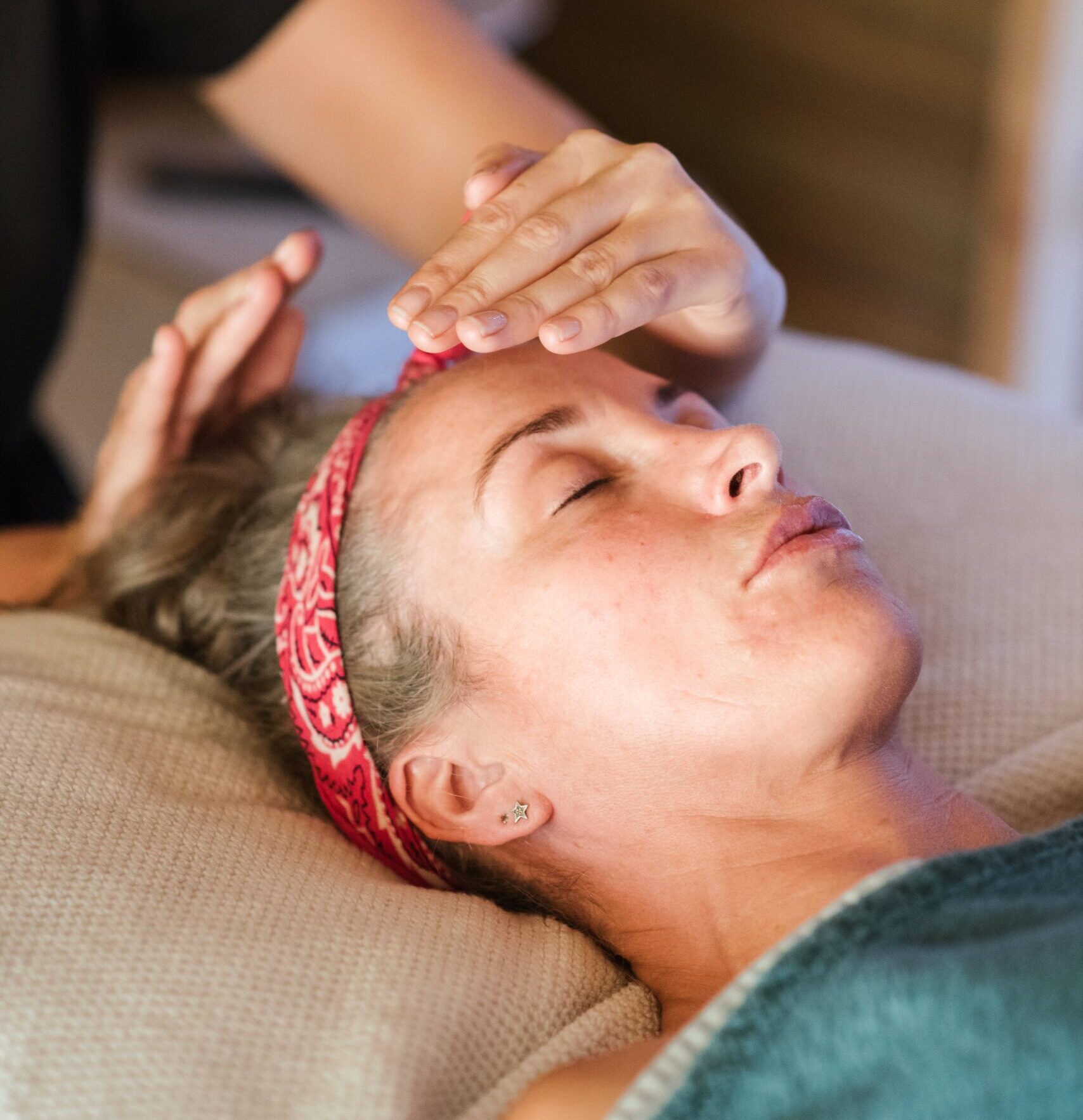 Time for a refresh
Are you thinking about the positive changes you'd like to make in the new year? While new goals and resolutions are inspiring and refreshing, you shouldn't feel pressured to create an entirely "new you." Instead, consider giving yourself the gift of a fresh start to feel like your best self and highlight your natural beauty. 
Get started with a dermatologist-approved skincare routine and a rejuvenating treatment. To enhance your natural beauty, and help you feel your best from the inside out, we're sharing the best aesthetic treatments to try in 2022.
Chemical Peels
What is a chemical peel?
A chemical peel is a procedure in which a chemical compound medication is applied in layers to the surface of the skin. This chemical works to exfoliate the damaged, thickened surface of the skin, resulting in an increase of collagen production for firmer, smoother, more radiant-looking skin.
What are the different types of chemical peels?
Depending on the concern, you'll choose a chemical peel in one of three depths. A light (superficial) chemical peel gently exfoliates your skin, penetrating only the outermost layer of the epidermis. A medium chemical peel removes skin cells from the epidermis as well as the upper part of your middle layer of skin (dermis). A deep chemical peel fully penetrates the middle layer of the skin removing all damaged and unwanted skin cells. Your specialist will help recommend a peel that's appropriate for your skin type.
What concerns can you treat with a chemical peel?
Acne scars
Dull complexion
Uneven skin tone
Dryness
Brown spots
Aging hands
Wrinkles
Fine lines
Soft Tissue Fillers
What are soft tissue fillers?
Soft tissue fillers, often referred to as dermal fillers, are substances designed to be injected beneath the skin's surface. Fillers are used to add volume, fullness, restore facial contours, and enhance your natural features. Results are noticeable right away and can last for 6-12 months, while other dermal fillers can last up to two years.
What concerns can you treat with soft tissue fillers?
Forehead wrinkles
Cleft chin
Downturned mouth
Facial volume loss
Thinning lips
Deep wrinkles
Smokers' lines
Crepiness and thin skin
Neuromodulators
What are Neuromodulators?
Neuromodulators are injectable drugs that temporarily limit the ability of your muscle fibres to contract. These wrinkle-relaxing injections are made of a purified protein or neurotoxin derived from a bacterium called Clostridium Botulinum. Clostridium Botulinum can be found in forests, cultivated soils, and in the intestinal tracts of mammals. Neuromodulators are a popular, commonly used injectable treatment.
How do neuromodulators work?
Your dermatologist will inject the purified proteins into your facial muscles to weaken the signal between the nerve and muscle. Without these signals, the muscle is unable to contract, resulting in a relaxed and more refreshed appearance. The effects of neuromodulators include reduced wrinkles, decreased oil production, and improved facial contouring for a more youthful appearance.
What is the difference between Neuromodulators and Soft Tissue Fillers?
Neuromodulators are used to relax the muscles that cause deep folds and wrinkles. In contrast, soft tissue fillers restore volume by filling wrinkles and creases in the skin.
What concerns can you treat with Neuromodulators?
Expression lines
Excessive sweating
Heavy brow
Square jaw
Gummy smile
Bunny lines
Down turned mouth
Smokers' lines
Dimpled chin
Neck bands
Necklace lines
Intense Pulsed Light treatment (IPL)
What is IPL?
Also known as the "Photofacial," IPL is a treatment that uses high-intensity pulses of various wavelengths of light to heat the skin and promote cell turnover. This light therapy causes damaged cells to slough off in a few days. Collagen production is simultaneously stimulated, and the skin is rejuvenated as the damaged cells are replaced with healthy new cells.
What is the difference between IPL and laser?
Both IPL and laser treatments use light to heat the skin; however, the technology and light used in both treatments differ. IPL devices produce various wavelengths of light, while lasers produce only one specific type of wavelength. IPL is a gentler treatment that can provide similar results to laser treatments, as long as you follow the treatment regime prescribed by your dermatologist.
What concerns can you treat with IPL?
Brown spots
Dull complexion
Rosacea
Sun damage
Birthmarks
Varicose veins
Birthmarks
Broken blood vessels
Latisse®
What is Latisse®?
Latisse is a prescription lash serum used to lengthen, thicken, and darken your eyelashes, generating growth and elongating the lifespan of your lashes.
How does Latisse® work?
Science suggests that Latisse stimulates hair growth at a time in the cycle when growth is usually dormant. Instead of hibernating, new lashes continue to grow and thicken.
How do you use Latisse®?
Latisse is distributed along the upper lash line with a sterile applicator.
By gently blinking, the serum spreads to your lower eyelashes.
Ask us about more great treatments for 2022
Our menu of aesthetic treatments can enhance your natural beauty and leave you feeling and looking refreshed.
Interested in exploring other treatments? Browse our blog to learn more about the various solutions and expert services we offer.