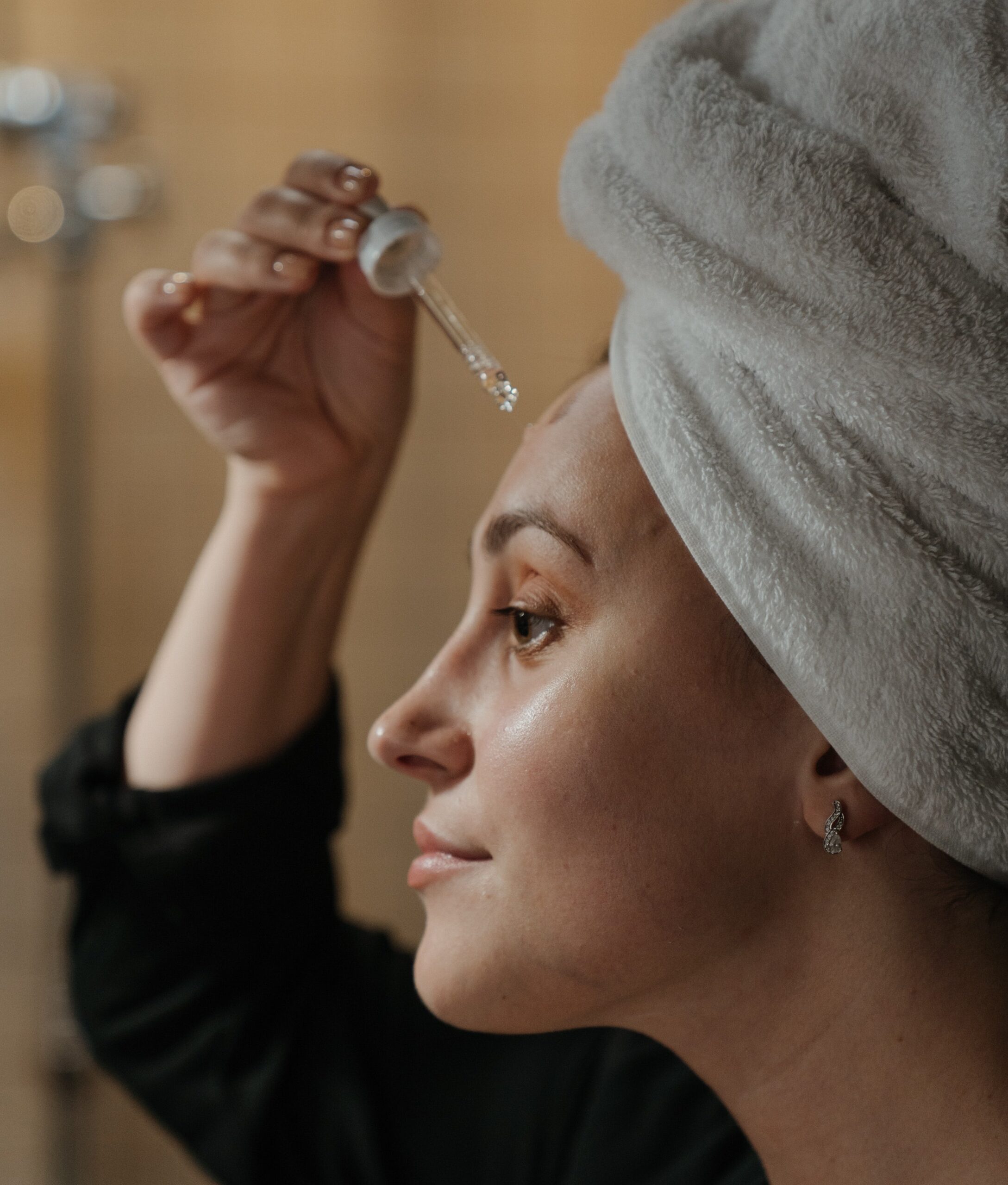 Skin Secrets: The Truth About Your Skin
Our dermatologists have years of experience, education and brilliant instincts when it comes to understanding the nuances of your skin.
Whether you're concerned about acne, aging skin, lost volume, skin damage, rosacea, or other concerns, we know how to get to the root cause for real results.
Popular skin myths
We often hear statements from patients that surprise us; whether they're ideas they got from friends, saw in a movie, or just popular misconceptions we societally have about skin. We wanted to set the record straight! Here are some of the myths we hear about skin and the facts to counter them. We hope you learn something new.
The Myth: Acne is only caused by dirty skin.
The Truth: Acne is a layered concern
One of the biggest myths we hear is that acne is related to not cleansing your face enough. Acne is often related to hormones, cell turnover, and other factors; you can't scrub your face and make acne go away. In fact, over cleaning your skin can exacerbate symptoms –– for surface and cystic acne.
The best way to create a lasting acne solution? Book a consultation with us to build a specialized treatment plan that combines transforming treatments and personalized, medical grade skincare. That way you'll be targeting your acne in a way that's personalized and specific to your needs. It's much more effective than trying to scrub it away, and you'll be able to maintain the results too.
The Myth: Sun damage only happens in the summer.
The Truth: Prevention is important all year long.
Sneaky UV rays can find their way through car windows and can affect skin damage in the cloudy winter months as well. Wear a broad spectrum sunscreen of SPF of 30 or more all year round, and choose moisturizers or foundations that have them built in.
Are you concerned about skin damage that already exists? Dr. Anne Curtis recommends medical-grade serums and procedures like Clear & Brilliant and Intense Pulsed Light to help treat damage that already exists.
The Myth: Dermatologists only treat acne
The Truth: We do it all!
A common misconception is that dermatologists only treat acne. The staff at Dermatology on Bloor are experts in all diseases of the skin including inflammatory diseases like eczema and psoriasis, skin cancers, fungal infections, autoimmune skin diseases, etc. The list goes on!
Here are a few of our most popular treatments:
IPL (Intense Pulsed Light Treatment) treats discolouration, and is especially effective for people with fair skin. Use your sunscreen faithfully following treatment to maintain your results.
Microfocused Ultrasound Therapy allows a three-dimensional re-stimulation of collagen and elastin in the skin of the face, neck, chest (and arms and legs and on and on. . .) using safe ultrasound energy. This yields lifting and tightening in the skin that reverses some of the effects of aging, sun damage and gravity.
Cutera long pulsed Nd YAG laser treatments are great treatments to address those visible, thin red line vessels on your face –– the kind you could trace with a pencil. Improvement can be noticeable even after one treatment. It can also be incredibly effective for people with a rosacea, discolouration, or a flushed or red face; a series of four treatments can tone redness for long-lasting results.
The Myth: All skincare is the same
The Truth: An intentional medical-grade skincare regimen can be a skin game-changer
Science-backed skincare is supported by research, so you can rely on game-changing results when you commit to regimen consistently over time. Ask us about specialized regimens that specifically target your concerns and address your skin's needs at the source.
Our dermatologists love these products, so they're a great place to start.
Vitamin C powerhouses SkinCeuticals® C E Ferulic and Phloretin, both antioxidant serums with evidence-based science behind them.
Skinceuticals Retexturing Activator promotes more radiant, healthy skin.
Skinceuticals Phytocorrective mask is a fantastic post procedure remedy.
Colorescience® mineral powder sunscreen is a convenient product for sun protection and evening skin tone on the go.
The Myth: The more products, the better
The Truth: Listen to your skin
Above all: pay attention to what your skin is trying to tell you. Don't boss it around with an arbitrary regimen of cleansers, toners and moisturizers- if it is dry, back off on the cleansing and increase the moisturizing. That's part of the benefit of having access to skincare specialists; we can help you get to the root of your skin concerns, and assess regularly to see what's working and what your skin might need.
Need a translator? We speak skin. Let us help.
Book a consultation today.