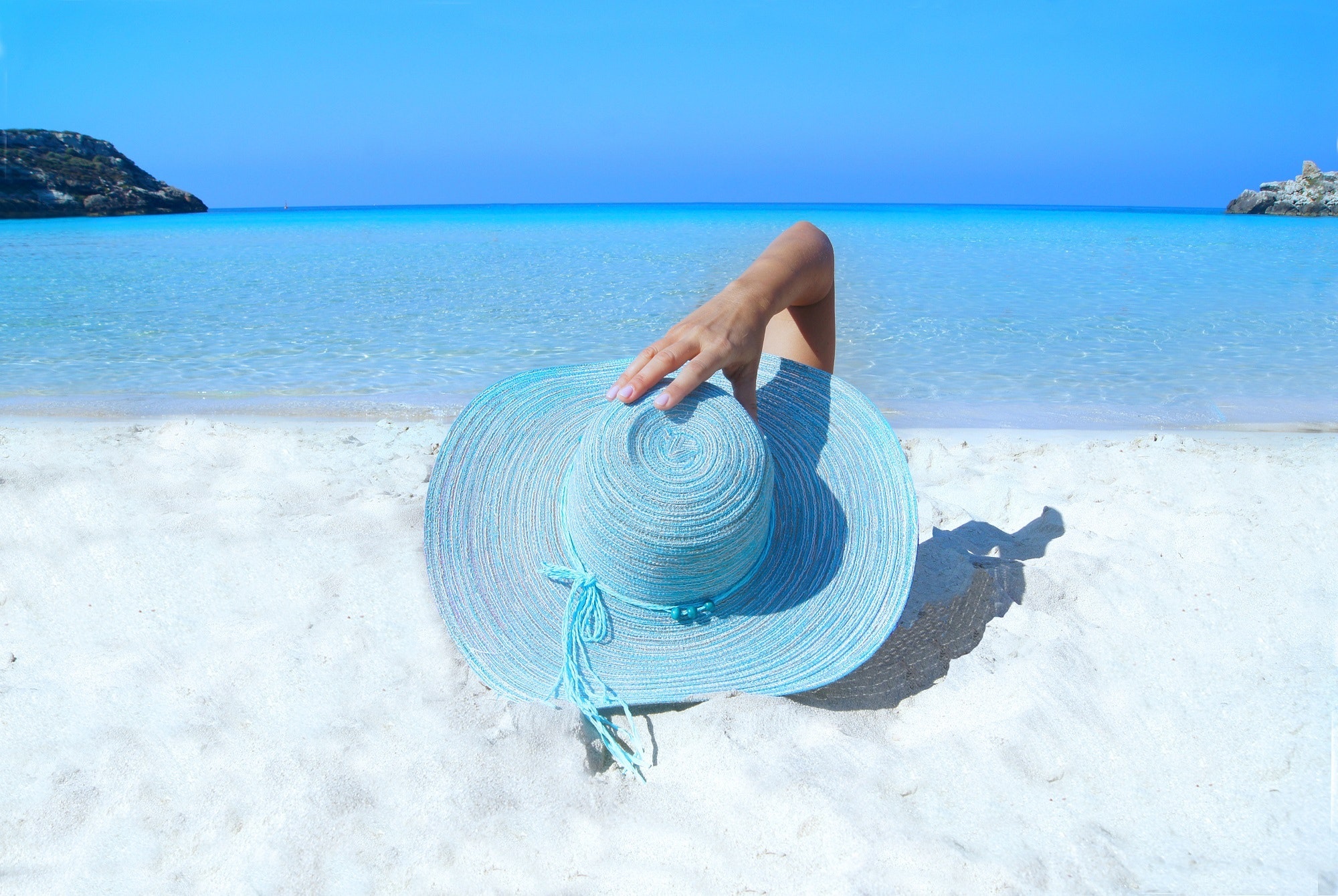 The truth about sun protection.
Here comes the sun!
It's natural to feel a thrill when summer days reappear after a long winter–but even if you're careful to wear sunscreen every day, you may be surprised by what you don't know! We're debunking the biggest myths about sun protection, one at a time. We've gathered the most common misconceptions and important facts about sun protection–to help you maintain your youthful glow all year long.
Myth 1
My face is the most important place to wear sunscreen.
While it's great to choose a high quality sunscreen with broad- spectrum UVA/UVB protection for your face, remember that the neck and hands are some of the first places to show signs of aging. Make sure you use sunscreen all over your body. That includes your lips–choose a lip balm with sun protection to avoid damage to your lovely lips.
Myth 2
My sunscreen won't expire, so I can use it year after year!
We're sorry to say that it's optimal to replace sunscreen every season. UVA protection can become less effective over time, so make sure your sunscreen is fresh enough to do the job, with protection you can rely on. You'll also want to reapply every two hours to make sure your sunscreen is still actively protecting your skin!
Myth 3
I can't do anything about sun damage that's already visible on my skin.
Although the best strategy for skin damage is prevention, we're fortunate to exist in a time where the solutions for sun damage are countless! Looking to target signs of damage? Book a consultation with us to form a unique strategy to transform and rejuvenate your skin.
> Laser treatments like Clear + Brilliant help improve skin tone and texture.
> Intense Pulsed Light (IPL) treatment uses high-intensity wavelengths to transform skin and stimulate collagen production.
> Platelet-Rich-Plasma (PRP) treatment improves skin elasticity and firmness by using the healing, regenerating properties of your own blood.
> Fillers can help restore lost volume or fullness in your skin.
> Our skincare products can help you restore your skin with a daily routine that helps fade signs of damage, improve skin texture and tone, and restores a healthy glow.
There's more where that came from!
Come back next month to separate more fact from fiction, as we debunk four more myths to help protect the skin you're in.
Looking to target signs of damage on your skin?
Curious about science-backed, medical grade skincare?
Contact us for a consultation today.