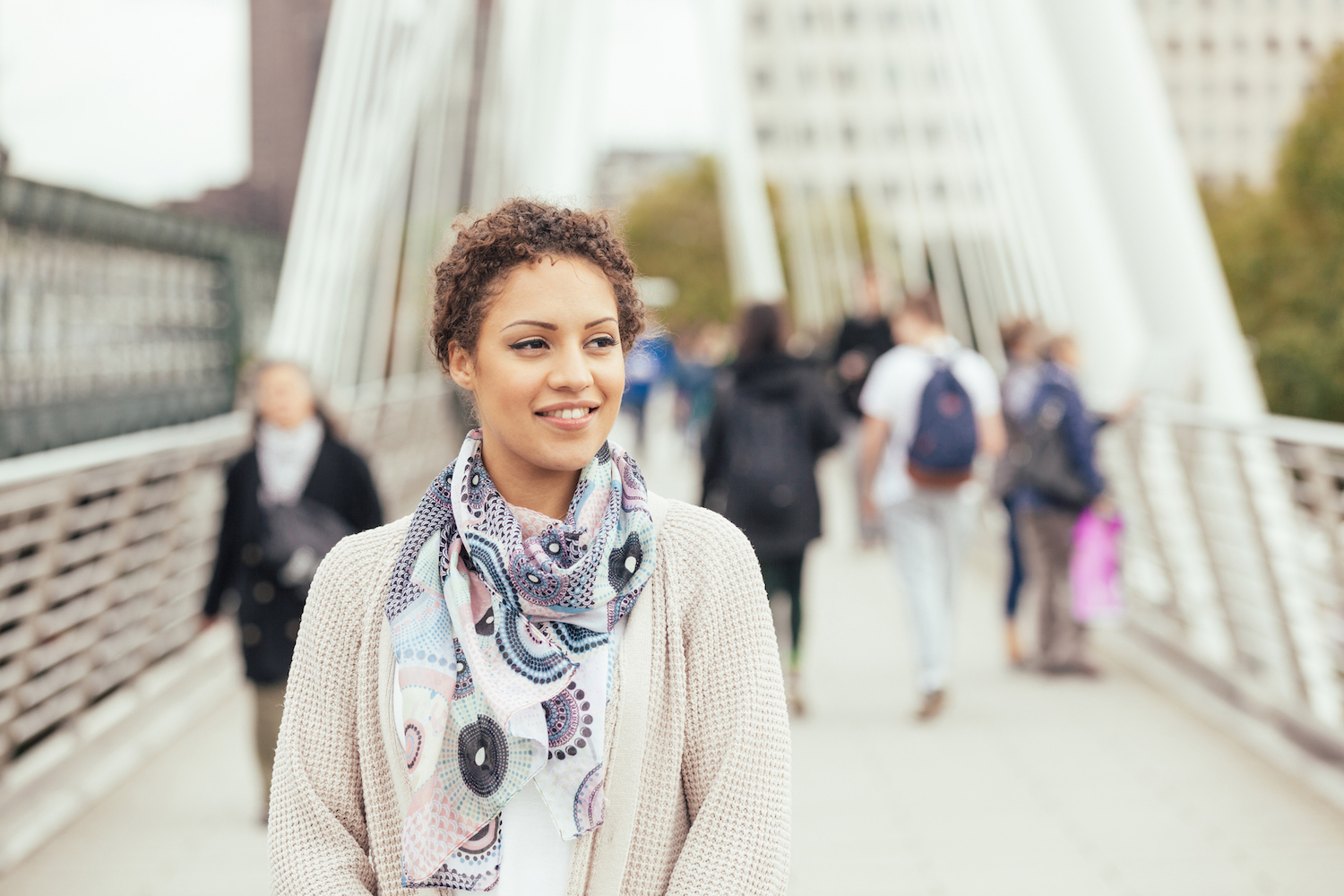 Until recently, if you were plagued by lax or loose skin around your neck, jawline, or brow, surgery was your only option. Now, there's Ultherapy®, the only FDA cleared and Health Canada licensed non-invasive procedure to lift skin on the neck, chin, and brow, and reduce fine lines and wrinkles on the neck and décolletage. By harnessing the power of ultrasound energy, Ultherapy penetrates deep into the skin, stimulating natural collagen production to lift and tighten skin in just a single treatment without surgery or downtime.
How does Ultherapy® work?

Ultherapy delivers focused ultrasound energy to heat deep skin tissues at the same foundational layer typically addressed by surgeons during cosmetic surgery. Without disrupting or injuring the surface of the skin, this energy initiates the body's natural healing process, stimulating the production of new collagen and strengthening weakened collagen in treated areas. The result is a gradual, natural skin tightening and lifting for results that are unparalleled by any other non-surgical device.

What does Ultherapy® treat?

Ultherapy is FDA cleared and Health Canada licensed to lift skin on the neck, on the eyebrow and under the chin as well as to reduce the appearance of fine lines and wrinkles on the neck and décolletage.

What should I expect from an Ultherapy® treatment? Does it hurt?

While not too uncomfortable, the procedure does deliver a heat sensation to the skin, so we prescribe oral analgesics to maximize your comfort during treatment. Total treatment time will depend on the area being treated, but you can expect your Ultherapy session to last about 90 minutes.

When will I see results? How long do they last?

Because collagen contracture occurs while the procedure is being performed, some patients see an initial, subtle skin tightening and lifting effect immediately following treatment. However, results continue to improve over the following 2-3 months as the body continues to produce fresh collagen fibres and the natural lifting and toning gradually takes place.

Generally, only one Ultherapy treatment is needed to achieve optimal results. However, collagen fibres have a lifespan of about 5 years. As they break down, skin laxity begins to return, and periodic re-treatment may be recommended to keep skin looking taut and refreshed. In the meantime, daily sun protection and quality skincare products are essential to maintaining Ultherapy results.

What's the recovery like?

There is no downtime associated with Ultherapy treatments. You may experience redness, stinging, bruising, or unusual skin sensations immediately following treatment, but these side effects typically resolve quickly, and generally will not prevent you from returning to your regular activities.

To learn more about this effective, non-invasive skin tightening and lifting treatment, contact us to schedule a consultation today.